Upcoming Events
(click event for details)
Join us for the following:
New District Patch design has been approved.
Adult Leader Awards Recognition
The Golden Eagle District is proud to honor the following individuals for their time and commitment, either to the district or to their home unit. The awards were presented at the District Dinner on February 21, 2014.
District Award of Merit

Stephanie Glamuzina, Troop 701
Justin Morgan Matthews, Crew 710
Theodore Wong, Troop 777

Baden-Powell Award

Crew 73

Joaquin Ancona
Monica Gallinucci

Troop 278

Sang Yeop Baek
Kyung Sook Kim
Jae Hwang Lim
Stacy Park

Pack 433

Stephen Cella
Jennifer Sritongsuk

Troop 433

Fernando Torres
Robert Torres
Roger Villalva

Troop 620

Nancy Begg
Carey Jiang
Jens Welling

Pack 710
Troop 710

Naomi Bongolan-Burchardt
Vicki Meihsing Chu
Rachel Leonor Ramirez
Matthew James Wilson

Pack 722
Troop 724

Erik Bonner
Karen McCullah

Troop 730

Tim DeBolt
Charles Hentges
Ken Hill

Pack 737

Stacie Beke
Diego Calvera
Mirela Golonka
Duane Hardley
Christine Joy Reyes
Rick Schroth

Troop 737

Gail Chow
Gary Chow
Tony Lau
Lucy Lu
Chinna Ponnaganti

Troop 741
Pack 755

Merilee Davis
Laurie Haas
Peter Kottke
Jeffery Wood

Troop 777

Kevin Durkee
William McDonald
Pamela Roemer
Eric Schübel
Lenora Wong

Pack 788

Steven Dang
Shannon Thayer

Troop 789

Debbie Dobson
Michael Sedlar

Troop 8888
New District Patch
The Golden Eagle District proudly unveils the design of its new district patch. See the design at the right.
The new patch is now in production and a limited supply will be available for purchase at the District Dinner on February 21, 2014.
Friends of Scouting

Progress
(as of May 24, 2013):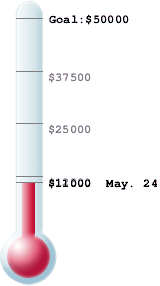 Friends of Scouting is an annual direct-solicitation campaign, reaching out to Scout families, service organizations, and businesses. Friends of Scouting is the council's largest source of income.
It costs our council $250 to provide one year of quality program for each Scout.
What does a Friends of Scouting investment provide?
Local programs and activities throughout the council
Camp scholarships, uniforms and registration fees for youths who otherwise could not participate
Service centers that coordinate Scouting activities and provide customer service to members
Accident and liability insurance to protect both youth and adult members
Professional staff who counsel, guide, and inspire volunteer leadership
Camps and facilities available for year-round camping and Cub Scout family outdoor events
Opportunities to attend summer camp and high-adventure events
Advancement programs where Scouts are recognized for learning and achievement of goals they set establish
Distribution and development of literature and training-materials
Leadership training for young people who will become future community leaders?
We need your help. Please consider making your donation today!
Welcome
The Golden Eagle District of the San Gabriel Valley Council proudly serves scouting units in the communities of City of Industry, Hacienda Heights, La Puente, Rowland Heights, West Covina, Valinda, Diamond Bar, Pomona and Walnut.