Upcoming Events
(click event for details)
2015 District Camporee
Thanks to all who helped with the 2015 Camporee! Thanks to all the event leaders for the planning and support.
Take a look at some of the first photographs (thanks to Dan Clewely, T-433) that are now posted on our District Photo Gallery.
Other Troops with Camporee pictures:
If anyone else has photos they would like to share, please contact the webmaster. A small number of photographs may be emailed, but larger quantities will require additional arrangements.
In the days ahead, look for a complete writeup on the events along with score tallies.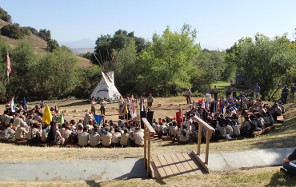 2015 Youth Expo: May 30

Join us for Youth Expo at the Rose Bowl. There will be activities for the entire family involving STEM (Science, Technology, Engineering, and Mathematics).
Water Conservation
Rope Bridge
Chemistry
CO2 Blastcar Area
Boy Scout Merit Badges
Traffic Safety
Engineering
Woodworking
Space Exploration
Cub Scout Belt Loops & Activity Pins
Soccer Village
Outdoor Skills
Tool Use and Safety
Order of the Arrow Village
Important information:
In memoriam...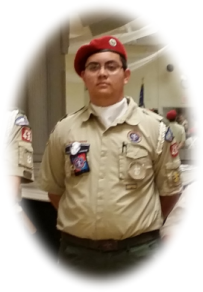 Ian Armas Troop-433
1999-2015
Almighty Father, as we grieve the loss of Ian Armas, help us to remember his involvement with Scouting. Show us how he lived the Scout Oath and Law. We ask that you confort us as we will miss his friendship and fellowship.
Donations will be accepted to help cover funeral expenses.
Friends of Scouting

FOS Progress
(as of Dec 31, 2014):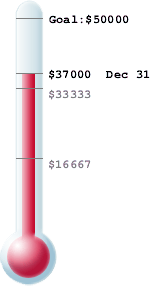 "Friends of Scouting" is an annual direct-solicitation campaign, reaching out to Scout families, service organizations, and businesses. Friends of Scouting is the council's largest source of income.
It costs our council $250 to provide one year of quality program for each Scout.
What does a Friends of Scouting investment provide?
Local programs and activities throughout the council
Camp scholarships, uniforms and registration fees for youths who otherwise could not participate
Service center that coordinates Scouting activities and provide customer service to members
Accident and liability insurance to protect both youth and adult members
Professional staff who counsel, guide, and inspire volunteer leadership
Camps and facilities available for year-round camping and Cub Scout family outdoor events
Opportunities to attend summer camp and high-adventure events
Advancement programs where Scouts are recognized for learning and achievement of goals they set establish
Distribution and development of literature and training-materials
Leadership training for young people who will become future community leaders
We need your help. Please consider making your donation today!
Welcome
The Golden Eagle District of the San Gabriel Valley Council proudly serves scouting units in the communities of City of Industry, Hacienda Heights, La Puente, Rowland Heights, West Covina, Valinda, Diamond Bar, Pomona and Walnut.